Volver a Colección LOL Surprise!
Comprar
Los paquetes L.O.L. Surprise! son un juguete sorpresa, nunca sabes la muñeca que te va a tocar.
Shorty
"Hip 2 the hop & short 2 the stop."
Shorty es una figura Big Sister de la serie All Star B.B.s. Pertenece al Club Athletic. Fabulosa y rara de ver. Tiene los ojos de color Azul y el pelo Rubio.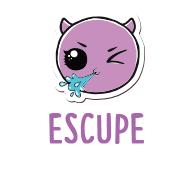 Escupe agua