Volver a Colección LOL Surprise!
Nashville
"I look good but I'm feelin bad Got my cute shades and a studded jacket Lavender jeans and long lashes When I'm with my crew we flashy"
Nashville es una figura Big Sister de la serie Remix Hair Flip. Pertenece al Club Glee. Sofisticada y poco común. Tiene los ojos de color Marrón y el pelo Marrón.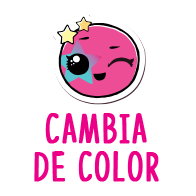 Cambia de color