Volver a Colección LOL Surprise!
Nae Nae
"Me and my B.B.s Heels on our feet feet Look so fresh from head to toe"
Nae Nae es una figura Big Sister de la serie Remix Hair Flip. Pertenece al Club Hip Hop. Es bastante probable que te la encuentres. Tiene los ojos de color Azul y el pelo Rubio.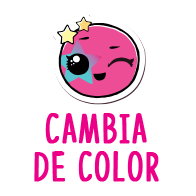 Cambia de color