Volver a Colección LOL Surprise!
Bluegrass Queen
"Move like this dance it just like that Step, step, swing from front to back Side to side do it just like that When I'm with my crew we classic"
Bluegrass Queen es una figura Big Sister de la serie Remix Hair Flip. Pertenece al Club Glitterati. No se deja ver facilmente. Tiene los ojos de color Azul y el pelo Naranja.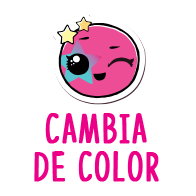 Cambia de color