Volver a Colección LOL Surprise!
Bangle B.B.
"Work like this, do it just like that Hands in the air, show 'em what you have"
Bangle B.B. es una figura Big Sister de la serie Remix Hair Flip. Pertenece al Club Pop. Es bastante probable que te la encuentres. Tiene los ojos de color Marrón y el pelo Verde.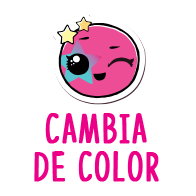 Cambia de color